"Is This Podcast Name Taken?" is a show about the things we're doing to stay sane in a crazy world. Each week, Michael Rowland and a guest look at new hobbies or interests they've developed, new pop culture (music, movies, books), and talk about the latest positive changes they've made in their lives. "The DAD MEN Doncast" is a weekly exploration of AMC's critically beloved TV Series "Mad Men," which ran from 2007 to 2015. Join hosts Mike Jallah and Michael Rowland as they go episode by episode, examining the show from a fatherhood, relationship, mental health perspective.
Episodes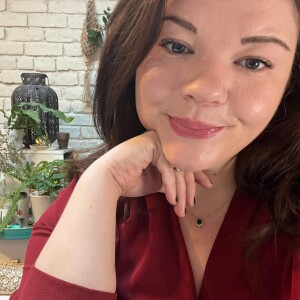 Wednesday Apr 19, 2023
Wednesday Apr 19, 2023
For the final episode of ITPNT, please welcome therapist Gail Geiger. She has so much advice to give: be careful about brownstones, why learning a new language (in her case Hungarian) can help your mental health, and how you can stay in touch with your inner child as well as the loved ones you've lost.
Check Out This Obscure Record this week is about MeWithoutYou - Brother, Sister (2006)
Prince - Self-Titled (1979)
The episode closes with the world premiere of a song I wrote for Gail called, "You're a Dream, Gail."
Gail's plug is to join Preply, a tutoring website. If you're looking to learn Hungarian look for a tutor named Benjamin!
It's been a journey, thanks to everyone who listened to these episodes. You can find me at @DermotMusic on Facebook and Instagram. 
© Destiny Park Media
Keep the conversation going by using the #IsThisPodcast hashtag on social media.

If you want to ask us a question or send a suggestion, you can e-mail us at isthispodcast@gmail.com
To watch video clips of Destiny Park Media podcasts and stay up to date with the latest news, follow us on our social media profiles:
TikTok: @destinyparkmedia
Instagram: @destinyparkmedia
Twitter: @d3stinyp4rk
Youtube: https://www.youtube.com/channel/UCDMLBUYziH4KDfCJICAk1GA
Podcast music created by Jase Ginkel
Questions? Drop us a line at destinyparkmedia@gmail.com